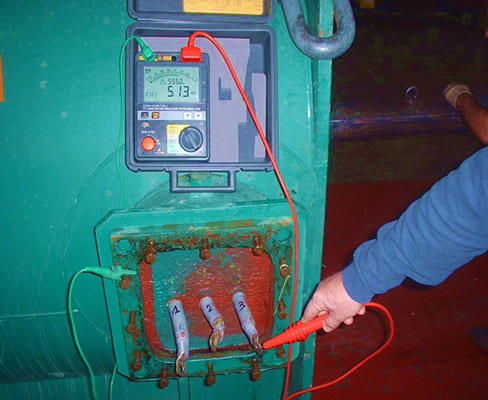 INSULATION RESISTANCE TEST
In a facility, the parts that are under electricity and the parts that are not must be isolated from each other in terms of reliability and sustainability of the facility. Life and property security is ensured by providing insulation correctly. In addition to all these, it is important that the electrical and electronic device insulation is complete.
Insulation resistance measurement, also known as insulation test, is the measurement of the current flowing through the material after the DC voltage is applied to the di-electric material. Then the resistance value is calculated according to the Ohm's Law in accordance with the measured current and voltage.
WHERE SHOULD THE INSULATION TEST BE DONE?
- Cable, transformer and insulating parts of electrical appliances.
- Electricity Motors
- Generators